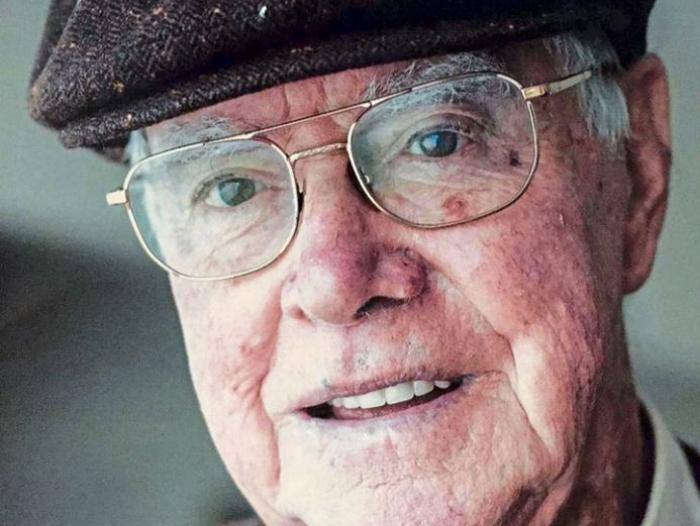 Álvaro Rivera Concha: a silent legacy
A fan of Don Quixote, Álvaro Rivera will always be remembered for his great sense of humor and his limitless capacity for recklessness.
In 1951, Mary Hernández renounced her candidacy for the beauty pageant on behalf of Cundinamarca and Norte de Santander. The reason was none other than a curious condition imposed on her by who would be the love of her life, Álvaro Rivera Concha: follow her path as national queen or be her wife. In a letter dated August 16, 1951, she reads her father's response to the government of Santander: "I am sorry to tell you that my daughter Mary, due to last-minute inconveniences, withdrew her name from said contest." .
Born in 1930, Álvaro Rivera Concha studied at the Javeriana University, where he obtained the degree of 'Doctor in Utroque Iure', in 1952. At that time this title was conferred on those who passed the undergraduate programs in law and canon law. Álvaro Rivera was a professor of this subject at his university for nearly 40 years.
After obtaining his degree, he began his professional practice as a trial lawyer in matrimonial cases, in ecclesiastical courts and as an adviser to families with marital problems. At that time, Colombia did not accept civil marriage for Catholics and did not allow bonded divorce either.
In 1973, he founded the firm Rivera & Gallón, Abogados Asociados, which became the most important matrimonial law firm in Colombia. During this period he was a consultant to Minister Alfredo Vázquez Carrizosa, in the final stage of the negotiation of the Vásquez Palmas Concordat of 1973, which repealed the Concha Law and paved the way for civil marriage.
Álvaro Rivera practiced his profession for fifty years. In all of his writings, legal arguments and literary essays, he left his excellent legal, philosophical and moral training marked, and he always sought the protection of the family and the adequate solution of family conflicts.In his professional consultation, he gave those who entrusted him with their problems the wisest advice and the best advice for handling their difficulties.
Álvaro Rivera was a versatile, visionary and enterprising man. From an early age he helped his father with the management of the agricultural business, an activity that, over time, became his best hobby. He was part of the group of pioneering businessmen in the cultivation of the African palm in Colombia. He was co-founder of the Bogotá Free Trade Zone (ZFB), today a leading national company and world benchmark in the free trade zone sector, whose industrial park generates more than 27,000 direct and indirect jobs.
Those who knew him as an entrepreneur can attest to his constant concern for making business a mechanism for social change. His obsession with business ethics, job creation, and increasing training opportunities for employees gave a humanist nuance to all the boards of directors in which he had a seat until shortly before his death. In his interest in contributing to a better country, he founded the Social Democratic Christian political party in Colombia, where he undertook a quixotic presidential campaign.
His concern for a better affordable education for all motivated him to also found the Monserrate University Foundation (FUM) higher education institution, aimed at training professionals with a strong emphasis on education, social work and family orientation.
In addition, he had the initiative to create an alliance between several universities, the FUM, the Seine and the ZFB Foundation, from which La Unifranca emerged. This university-business alliance has provided technological and professional higher education to 4,800 students, constituting an example of corporate social responsibility.
His vocation to help those most in need prompted him, along with his father and brothers, to launch an invaluable project to care for the elderly: the Jeymar Foundation. Today it has two care centers and receives more than 200 grandparents daily. This foundation is the concrete product of his generosity and commitment to others. During their 60 years of marriage, Álvaro never stopped remembering with date and time the happiest moment of his life: when he met Mary, for whom he would have an eternal, unconditional, sincere and total love, until the end of his days. With their 6 children, 16 grandchildren and 3 great-grandchildren, Billo and Billa, as they were called, managed to build a beautiful family, of union and values, which will carry their legacy through time.
A fan of Don Quixote, Álvaro Rivera will always be remembered for his great sense of humor and his limitless capacity for recklessness. A cheerful, austere and simple man, who always preferred example to sermon as a teaching method.
How to describe, then, someone so complete, so upright? Should we talk about his unwavering values? Of his successes as a professional, or as an educator, or businessman, or farmer? Should one speak of his essence, of his coherence between his thinking and his actions? Of his solidarity and commitment to his neighbor? From his inexhaustible wisdom? Or perhaps about how throughout his life he was a reference as a person, father, friend, confidante?
Difficult task to reduce it to words, box it in a writing, limit it to a description. Impossible! Let's leave it without borders, infinity. Let's leave him as he was: a sower throughout his life.
All of us who knew him say in unison: Thank you Álvaro for having come into our lives!